The Young Leaders Council is composed of young veterans from across the country who are committed to MTEC's mission, and to sharing this mission with others.  As individuals who have seen the effects of injury on the battlefield – or sustained injuries themselves – they know firsthand the importance of developing the medical solutions that will protect, treat, and rehabilitate our nation's warfighters.  Their voices will help to amplify MTEC's work among other veterans, as well as the wider population that its solutions will also help.
The Council's biographies are listed below.
If you are interested in getting involved or serving on the YLC, please contact Kim Cunningham, MTEC Director of Development at kimcunningham.mtec@gmail.com

Amanda Burrill
Amanda Burrill is a lifestyle personality and freelance writer focused mainly on wellness, cuisine and adventure. She's a Travel and Cooking channel host, Ironman triathlete and marathoner.
Amanda studied archaeology at Boston University and University of Madrid. After leaving active duty as a Lieutenant, she obtained her culinary degree at Le Cordon Bleu and received her master's degree at Columbia Graduate School of Journalism. She then moved to Paris and studied wine, fortified wine and spirits.
She served in the US Navy as a Surface Warfare Officer and rescue swimmer for two ship tours onboard USS Dubuque, communications department head for EOD Group One, and readiness and training officer at Maritime Expeditionary Squadron Three.
She is currently undergoing treatment for post-concussion syndrome related to two long-misdiagnosed moderate to severe traumatic brain injuries, taking the requisite recovery period to rehabilitate vision, balance, speech, motor skills and cognitive function. Physical damage to her cervical spine led to spine surgery and her dominant hand's strength and dexterity have been severely reduced.
After 15 surgeries and given the circumstances of her own brain, Amanda has taken great interest in human performance and neuroscience. Advocating for unseen, undiagnosed or misdiagnosed issues like brain injury, post-traumatic stress disorder, depression and anxiety is a priority in her life.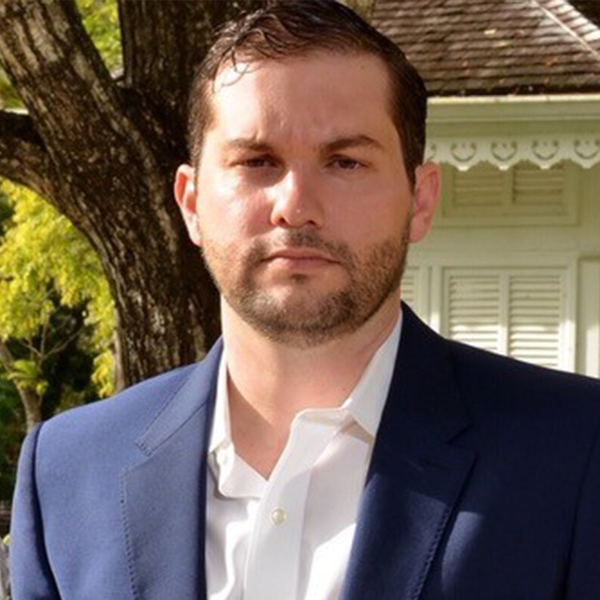 Joshua de Freitas
Joshua de Freitas is a Senior Global Account Manager within the Orthopedic and Soft Tissue- Regenerative Materials Group with DSM Biomedical, based in Charleston, SC.
He is currently enrolled in the University of South Carolina's Darla Moore School of Business, earning a Master's of Business Administration with a concentration in International Business (MBA), with a scheduled graduation date of August 2018.  Joshua received his B.A. in Political Science from the University of Delaware while receiving a full Army ROTC scholarship.
Upon receiving his commission as a Medical Service Corps Officer, Joshua attended the US Army's rotary wing flight school and was selected to serve as a Medical Evacuation (MEDEVAC) Officer and UH-60 Blackhawk helicopter pilot. He served 11 years in operational units with the US Army, with 8 years of overseas assignments in Germany, Afghanistan, Honduras, Republic of South Korea and multiple combat deployments supporting the Global War on Terrorism and Operation Enduring Freedom. His military awards and decorations include the Bronze Star, Combat Action Badge, Air Medal, Meritorious Service Medal, Joint Service Commendation Medal, NATO Medal, Afghanistan Campaign Medal, Army Commendation Medal, Army Achievement Medal, Army Senior Aviator Badge and Airborne Parachutist Badge.
In his role with DSM Biomedical, Joshua is responsible for the development, manufacturing, and licensing of both biomaterials and finished, regulatory approved implantable medical devices.  He lives in Charleston, SC with his wife Shelby, daughter Reese and son Ford.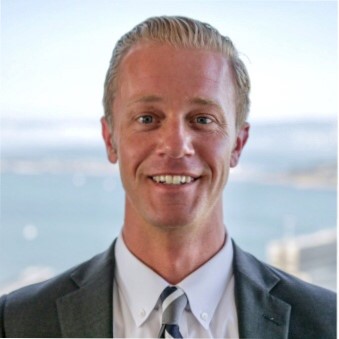 Nicholas Graham
Nicholas Graham currently serves in the California National Guard.
He graduated from the University of Cincinnati in 2005 with a B.A. in Mathematics before joining the United States Army.  While not a medic by trade, Nicholas completed Remote Emergency Medical Technician (R-EMT) training and Tactical Combat Casualty Care (TCCC) training.  He recently finished the Stanford Ignite Post 9-11 Veterans program at the Stanford Graduate School of Business.  Nicholas is fluent in Japanese and Chinese Mandarin, having earned his language certificate in Mandarin from the Defense Language Institute Foreign Language Center.
He served for 12 years in the U.S. Army in intelligence and special operations, including 8 years as a Special Forces Green Beret.  He spent most of his Army career between Ft. Bragg, NC, Joint Base Lewis McChord, WA and Torii Station in Okinawa, Japan.  Nicholas has deployed to Iraq, Afghanistan, the Philippines, and numerous other countries throughout Asia and the Middle East.  He separated from active duty in 2017 as a Sergeant First Class (E-7).  His awards include the Bronze Star, Meritorious Service Medal, Joint Service Commendation Medal, and the Army Commendation Medal.
Nicholas currently lives in California.

Tim Lawton
Tim is the co-founder of a data analytics company, Frontier7, which launched in 2015.
Tim received a B.S. in General Management and Systems Engineering from the United States Military Academy at West Point.  After leaving active duty, he earned an M.B.A. from the M.I.T. Sloan School of Management and was a recipient of the Martin Trust Community Fellowship, recognizing students who have contributed to the community in a variety of meaningful ways.
He started his career as an Infantry Officer, serving as a platoon leader during O.I.F. III.  While deployed to Iraq in 2005, he applied to and was accepted into the 75th Ranger Regiment, earning an assignment to the 1st Ranger Battalion.  While with 1/75 he deployed three more times, twice to Afghanistan and once more to Iraq.
Prior to starting Frontier7, a software platform that uses advanced statistical analysis and artificial intelligence for consumer research, he spent five years in investment banking in New York City. In addition, while working in the private sector, he was appointed by the then Secretary of Veteran's Affairs GEN (Ret.) Eric Shinseki to, and served 5 years on, the Advisory Committee on the Readjustment of Veteran's Affairs which provided advice regarding post-war lives and service needs for America's veteran community.

Colin Raymond
Colin Raymond is a Group Facility Administrator with DaVita Kidney Care.
He graduated from the University of Notre Dame with a Bachelor's in Business Management in 2011.  Upon commissioning as a 2nd Lieutenant in the United States Army and attending the Infantry Officer Basic Course at Ft. Benning, GA, he went on to graduate from Airborne School and then from Ranger School in 2012.  More recently, Colin has been accepted to and has begun the Executive M.B.A. program of the Mendoza College of Business of the University of Notre Dame.
After graduating from Ranger School, Colin deployed to Kandahar Province in support of Operation Enduring Freedom and led a platoon in Full Spectrum Operations against the Taliban insurgency.  While deployed, his platoon discovered one of the largest caches of IED making materials in the Regional Command's history.  From 2013 to 2015, Raymond took a second platoon and oversaw logistics for a Stryker infantry company as an Executive Officer.  Before leaving active duty as a Captain, Colin represented the 7th Infantry Division in the Army's Best Ranger Competition, finishing 12th of 51 two-man Ranger teams from across the Army.
He was a Director of Special Projects in the Army prior to joining DaVita in 2015.  As Group Facility Administrator, Colin manages six clinics that provide life-saving care to dialysis patients.
He lives in Cincinnati with his wife Catie and son Theo.

Nate Raymond
Nate Raymond is a Senior Manager at Credera, where he is a management consultant and project leader based in Dallas.
He graduated with a Superintendent's Award and a B.S. in American Politics from the United States Military Academy at West Point.  He holds an MPA from Georgetown University and an MBA from the University of Virginia's Darden School of Business.  His military education includes Ranger School, Air Assault School, and Airborne School.
Nate served as a platoon leader and scout platoon leader for 176 Stryker Rifle Company of the 1-24th Infantry and as air assault battalion planner and then company commander of the 3-187 Infantry Regiment (Rakkasans) of the 101st Airborne Division.  He deployed two times to Iraq, receiving two Bronze Stars for Service, the Combat Infantryman's Badge, two Army Commendation medals, and the Army Achievement Medal.  In 2010, he was nominated by General Petraeus to be a Joint Chiefs of Staff Intern, and was selected for that role, serving two years at the Pentagon including as the liaison to the State Department for Afghanistan.  During his time in the Army, Nate led over 500 combat operations, leaving as a Major in 2013.
He was a Project Manager at Ericsson before joining Credera in 2015.  At Credera, Nate has planned and led corporate strategy engagements, as well as multi-million dollar user experience, change management, software development, business intelligence and Microsoft technology programs.
He and his wife, Becca, live in the Dallas area and have three children.