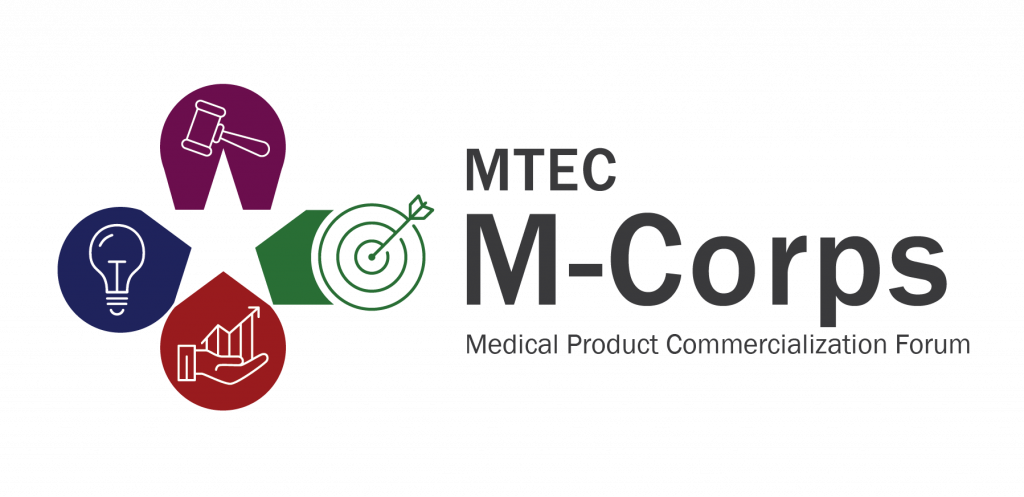 The MTEC Commercialization Program provides outreach, education, mentoring, commercialization and investment support to MTEC members. We are building our M-Corps network of subject matter experts and service providers to help you find the assistance needed to address the business, technical, and regulatory challenges associated with medical product development.
M-Corps offers members a wide variety of support services, including but not limited to:
Business Expertise:
– Business development
– Business and investment planning
– Cybersecurity
– Finance
– Intellectual asset management
– Legal
– Logistics/procurement
– Pitch deck coaching
– Transaction Advisory
Technical Expertise:
– CMC
– Clinical trials
– Concepts and requirements development
– Design Development
– Design Verification
– Manufacturing
– Process validation, manufacturing transfer Quality Management (QA/QC)
– Regulatory Affairs
M-Corp Requirements
– MTEC member in good standing
– Demonstrated proficiency in service area of expertise
– Point of contact who will be responsive to MTEC Commercialization Program requests
– Knowledge of military medical needs or experience working with military technology
– No unaddressed negative experience reports on services provided, by Members accessing your services
Interested in joining the M-Corp?
Partners must be members in good standing and sign our teaming agreement. Contact Rick Satcher, Director Of Commercialization for more details.