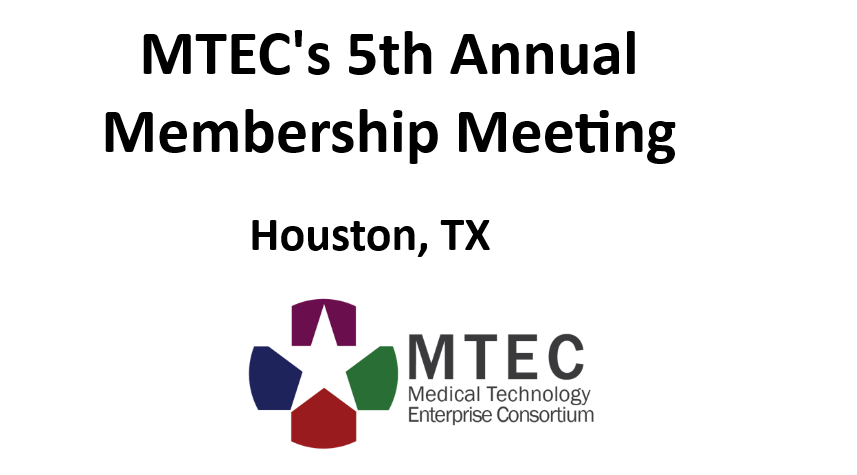 Registration is OPEN
The 5th MTEC Annual Meeting will be hosted by Houston Methodist Hospital in Houston, TX during the first week of March.  Please mark your calendars for 4-5 March for this annual event where we bring the membership together for discussions with military research sponsors, networking opportunities and valuable discussions in areas of mutual interest.
Like earlier meetings, we will spend the large portion of the first day having the military discuss the directions they are going with their research needs, identify new priority areas, and provide general information about the new battlefield environment.  The afternoon will have breakout sessions where you can meet face to face with the military lead in your technology and therapeutic area.  We hope to grow the military participation again this year as more of the military sponsors are using the contractual vehicle ($50M to $85M growth in the past two years).  We will have a networking reception to build relationships not just with the military but also with other MTEC members to foster potential teaming relationships for future proposals.
Day two will be dedicated to two major areas: open feedback from the membership about our operations and how we may be able to improve, and then panels with topics of potential interest.  This year we are tentatively looking at such topics as lessons learned from successful start-ups, technology transfer process, insurance needs, how to work with military laboratories, and large company strategic outreach efforts.
See you in Houston!